Don't tell the bears, but the S&P 500 rose for the third day in a row. Oil prices edged lower after the third-biggest single-day drop on record the day before, while interest rates rose on stronger economic data. Investors weren't in tune by the release of the Fed's minutes from last month's meeting, which remained hawkish because they did not reflect the more subdued growth and inflation data that have since been released. Whether the Fed raises short-term rates by 50 or 75 basis points on July 27 will likely depend on the June consumer price index report coming out next Wednesday. I expect another drop in the annual rate.

It seems no one wants to hear good news these days, but we had more yesterday in the Institute for Supply Management's Services Sector Survey for June, which came in at 55.3 . This exceeded expectations for 54.0 and is well above the 50 level that marks expansion. In fact, 17 of the 18 sub-indices were above 50, indicating that the economy continues to grow. That said, we have seen weaker readings over the past three months, which is beginning to translate into lower prices paid, which is the Fed's monetary policy objective. It's hard to believe we're in a recession or on the cusp of a recession with survey results like this combined with a 3.6% unemployment rate and continued strong wage growth.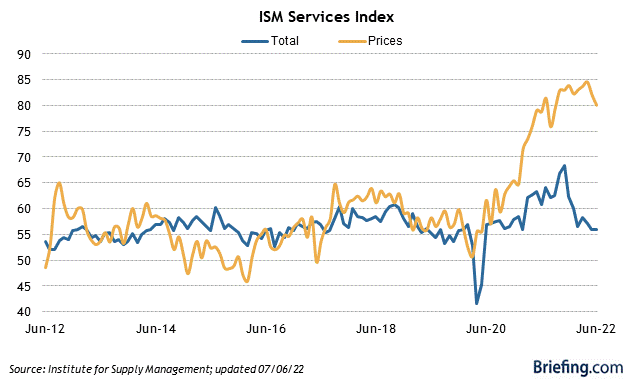 I continue to look for signs that inflation has peaked and reversed outside of the food and energy price decline that is already underway. According to Zumper, we had a big one in the hot rental market. Rents have been one of the biggest concerns as it was believed that price increases would continue for 12 to 18 months after house prices peak, which seems to be happening now. Yet the national median rent for a 2-bedroom apartment fell 2.9% in June, which is the biggest drop we've seen since before the pandemic. This looks like another case of demand destruction due to prices simply being too high, and this should start to drive down the underlying inflation rate.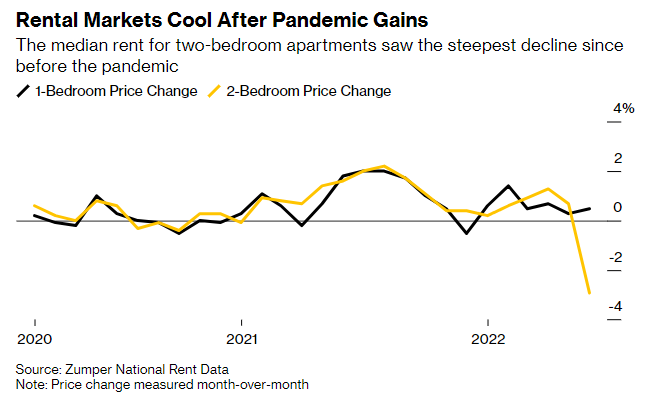 It looks like we've come full circle with what's still the only sector to post a year-to-date gain that was summarily crushed over the past month. The energy sector is still up around 13% for the year, but its 21% drop in June amid recession fears shows there was nowhere to hide during the worst first half of the year for the market since 1970.

What I find remarkable is that mega-cap tech names have started to rally in recent days as growth stocks start to catch a supply. The technology sector spearheaded this decline in the bear market, while the energy sector was winding down. Seeing growth stocks in the technology sector start to rally suggests to me that we are building a base in the S&P 500 from which investors are now looking for value. After this year's decline, value can be found in all market sectors.
I released the chart you see below the day after the S&P 500 hit a year low, which also concluded two consecutive weekly declines of over 5% for the index. Historically, the market has produced outsized gains in the months following such an event dating back to 1970. I think history is repeating itself.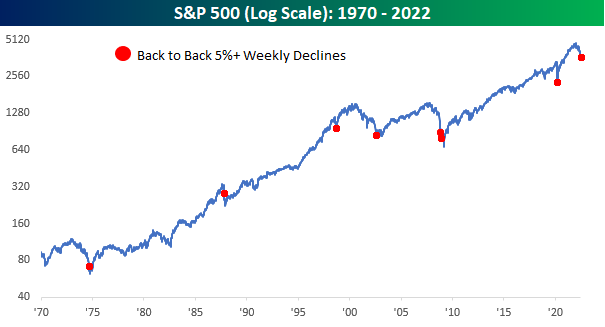 The technical picture
Two charts give us an idea of ​​how deep the market is oversold this year. The first is the percentage of stocks on the Nasdaq Composite that are trading above their 200-day moving averages. Outside of the Great Recession, it fell to levels that coincided with 20-year lows.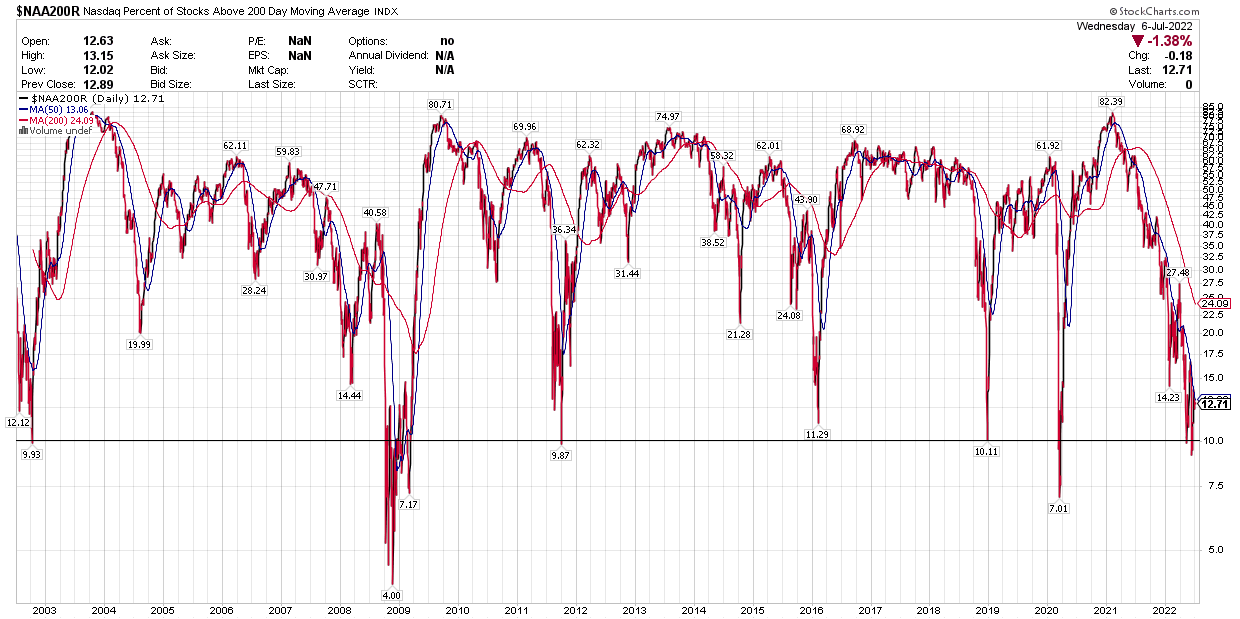 We see a similar situation with the percentage of S&P 500 stocks that trade above their 50-day moving average over the past 20 years.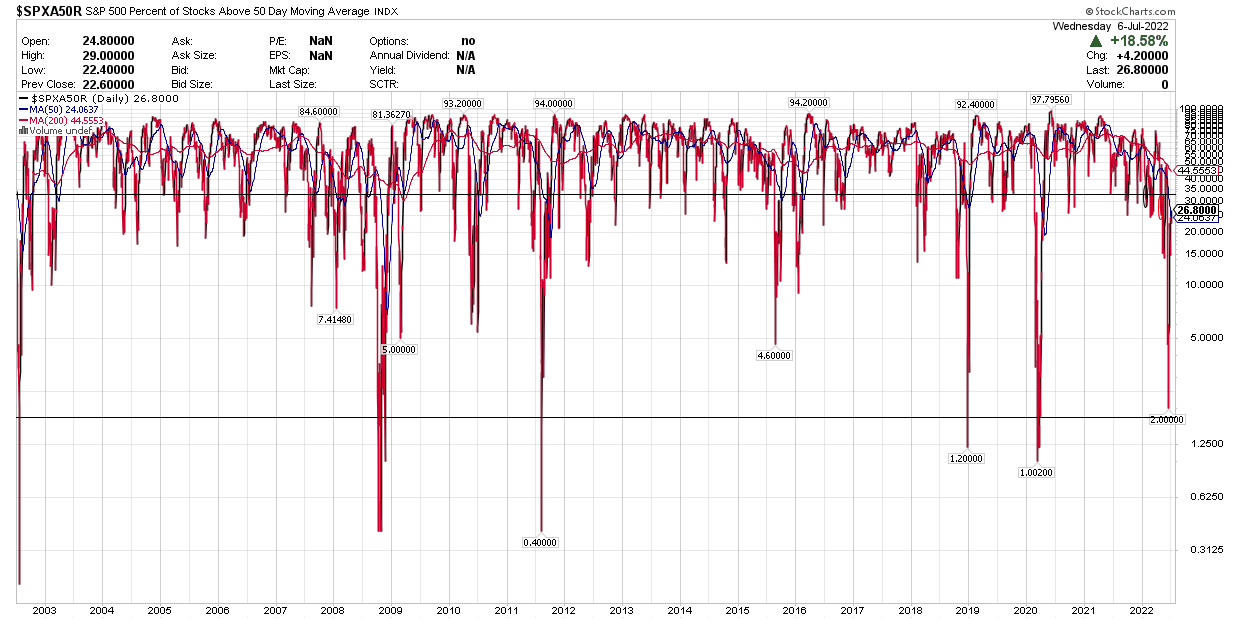 Many services offer investment ideas, but few offer a complete top-down investment strategy that helps you tactically shift your asset allocation between attack and defense. that is how The Portfolio Architect complements other services that focus on bottom-up analysis of REITs, CEFs, ETFs, dividend-paying stocks and other securities.