Investments in India's solar sector in the second quarter (Q2) of calendar year (CY) 2022 totaled $2.82 billion (~₹217.49 billion), an increase of 3% quarter-on-quarter the other (TQ) from $2.73 billion (~₹205.38 billion) in Q1 2022. Investments were up 24.8% year-on-year (YoY) from at $2.26 billion (~₹166.71 billion).
The figures were revealed in Mercom India Research's latest report, Q2 2022 India Solar Market Update.
According to the report, nearly $2.1 billion (~₹160.02 billion) was spent on utility-scale solar projects and $233 million (~₹17.6 billion) on the rooftop solar segment.
Leading large-scale solar developers saw the highest influx of equity investment. Adani Green Energy and Tata Power Renewable Energy received the bulk of investments during the quarter.
Continued uncertainty surrounding the Great Indian Bustard (GIB) problem in Rajasthan affected projects and investments in the sector during the quarter. Recently, a committee of experts formed to establish technical and economic standards for the burial of power lines concluded that the burial of transmission lines at 66 kV and above voltage levels for the evacuation of bulk energy was not technically feasible.
Deals that made headlines in the second quarter of 2022:
Abu Dhabi-based public joint-stock company International Holding Company PJSC has announced a $2 billion (~₹154.39 billion) investment in three of the Adani Group companies. Adani Green Energy will receive $500 million (~₹38.6 billion) from this investment.
BlackRock and Mubadala will invest ₹40 billion (~$525 million) in shares or mandatory convertible instruments for a 10.53% stake in Tata Power Renewables. The final shareholding will be between 9.76% and 11.43% upon conversion.
Azure Power Global has agreed to invest ₹1 billion (~$12.52 million) in solar module maker Premier Energies. Of this, ₹455m (~$5.89m) is a 26% stake in Premier Energies through equity investments and mandatory convertible debentures. The remaining ₹545m (~$7.06m) will be paid out as a subscription to optional convertible debentures issued by Premier.
The World Bank has approved additional financing of $165m (~₹12.74bn) to accelerate adoption of rooftop solar by residential consumers by making it more affordable. The funding includes a loan of $150 million (~₹11.58 billion) from the International Bank for Reconstruction and Development (IBRD) and $15 million (~₹1.16 billion) from the IBRD for innovative solutions for global public goods.
British International Investment, a UK government-owned development finance institution, has announced an investment of $89m (~₹6.87bn) for solar projects in India. British International Investment is providing $47m (~₹3.63bn) as follow-on investment to distributed solar company Fourth Partner Energy for projects totaling 294MW.
Mumbai-based rooftop solar startup SolarSquare has raised $4m (~₹308.78m) in a seed funding round led by Good Capital with participation from US-based Lowercarbon Capital, of Singapore-based Symphony Asia and Zerodha founder Nithin Kamath's Rainmatter.
Shell Overseas Investment, a wholly owned subsidiary of Shell, has signed an agreement with Actis Solenergi to acquire 100% of Solenergi Power for $1.55bn (~₹119.65bn) and the Sprng Energy group of companies. The transaction is subject to regulatory clearance and is expected to close in 2022.
Waaree Energies has announced that it has obtained approval from the National Company Law Tribunal to acquire solar cell manufacturer Indosolar. Waaree's acquisition application has been approved as part of the corporate insolvency resolution process, initiated by Indosolar's lenders.
Mercom's Q2 2022 Quarterly Indian Solar Market Update covers all facets of the Indian solar market. For the full report, visit: https://mercomindia.com/product/q2-2022-india-solar-market-update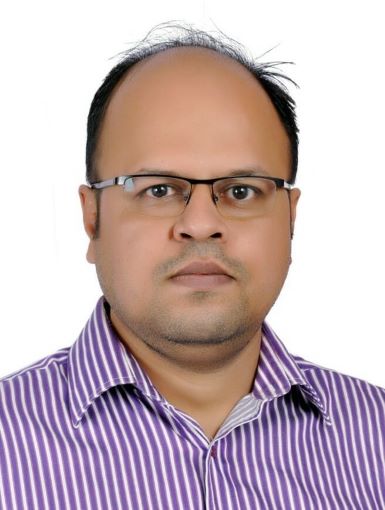 Rakesh Ranjan is a journalist at Mercom India. Prior to joining Mercom, he held numerous positions as Business Correspondent, Deputy Editor, Senior Content Editor and Deputy Editor at bcfocus.com, CIOReview/Silicon India, Verbinden Communication and Bangalore Bias. Rakesh holds a BA in English from the Indira Gandhi National Open University (IGNOU). More articles from Rakesh Ranjan.